An Evening of Inspired Palettes
The evening was definitely inspired as was the results. Jessica's tremendous efforts raised over $1000 for Project Kandwar and more importantly introduced a few Sudburians to the plight of the people of Kandwar.
Here are a few photos of the evening and the real star of the show, Jessica's daughter Dylan.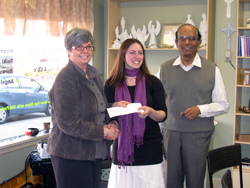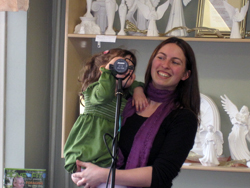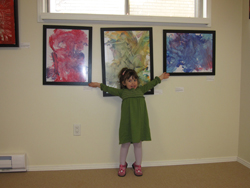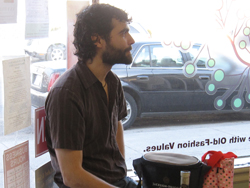 Top left: Carmen Simmons, Jessica Watts, Narasim Katary. Top right: Jessica and Dylan Bottom: left: Dylan shows off her amazing creations. Bottom right: Pierre Laframboise entertained with his beautiful voice and music stylings.
kierenART Show Opening - Paintings of colour and inspiration by local (Sudbury, Ontario) artist Jessica Watts in support of Project Kandwar.
You can view some of Jessica's amazing art on her website.
Friday, April 24, 2009
6:00 p.m. to 9:00 p.m.
Tree of Life North
251 Regent Street
Sudbury, Ontario, Canada

Refreshments included, Entertainment by Pierre Laframboise, Free door prizes
$10 admission (door or advance)