CHERE

(
Canadia Health, Eye Care, and Rural Education
)
CHERE (Canadia Health, Eye Care, and Rural Education), a small public health institution devoted entirely to public service is being created on a lot in the Kandavara neighbourhood of Chikballapur, Karnataka, India. This is made possible by some members of the Katari family. The ancestral mud hut that housed one branch of the Kataris from 1815 is being redeveloped. Construction is expected to be completed by 2011 October 1.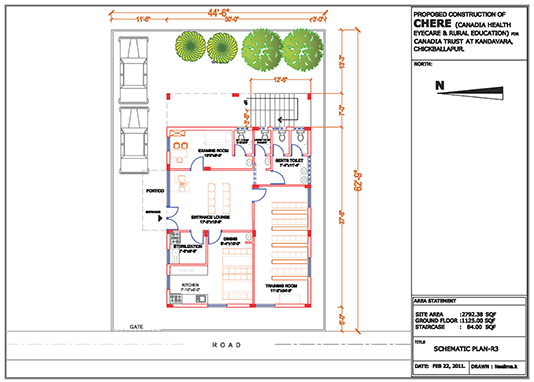 Four qualified and experienced physicians have committed themselves to provide their professional services to the needy. One is a gastroenterologist, one is an ophthalmologist, one is a surgeon, and one is an anaesthetist. We are working with them closely now to finalize a practical operational plan on how their volunteer services can be maximized.
Construction Slide Show
Construction of CHERE is underway. Please click the image below to watch a short slide show of the construction progress.